So the lovely Claire who runs Claire S Physio took some time out of her busy schedule to have a natter with me over a cup of tea and answer some all important questions!  Read on to find out more about Claire, her business, what you can expect from a session with her and what she can't live without…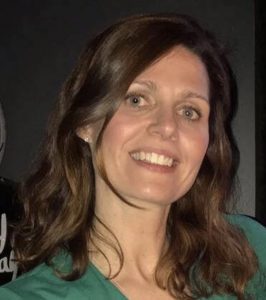 What's your name and where are you from?
Claire, originally from Hong Kong but I moved over to Manchester to study Physiotherapy in 1998 and have lived here ever since.
Tell me some facts about you…
I am a mum to Annalise who is 4 years old and a wife to Rick.
My favourite things are running, yoga, Pilates, going on holiday and gin!
Tell me about the business…
I have been a Physiotherapist for 18 years now and have decided to set up my own business so that I can be more flexible to my own family needs but also to the needs of my patients as we all have different but hectic lifestyles. I am based at clinic locations in Sale, Cheadle and Bowden and I offer assessment and treatment of Musculoskeletal and sports injuries as well as Pregnancy and post-natal issues (I now offer the Mummy MOT). I also teach Pilates classes and offer 1-2-1 sessions.
What motivated you to set up your own business?
I wanted more flexibility and felt that I had the experience and confidence to run my own business without the support of a large company set up (I was part of the management team so I know what needs to be done to deliver an excellent physiotherapy service to patients!)
I also wanted to connect more with the local community that I live in and teaming up with Becca on some of her running groups has been such a motivation for me. It has been great to be part of something encouraging and positive that gets so many women out exercising and making friends.
What can someone expect from a session with you?
I want my sessions to be relaxed and you will find that I am very approachable and understanding of issues and limitations for injury rehabilitation (not everyone can get to the gym every day!). I always treat the problem rather than just the symptoms so that it is less likely for symptoms to recur. I will always explain what is causing pain or dysfunction in terms that my patients understand as I believe it is really important for them to know what is happening and why they need to carry on with their exercises or self-management techniques. My treatment approach is very hands on and I have been an acupuncturist for nearly 15 years so often use this as part of the treatment.  I also use a lot of yoga and Pilates based exercise in my rehabilitation.
What's the most common injury you see in Mums & do you have any handy hints/prevention methods?
Most Mum's will develop neck and back pain from lifting and bending down to small children! I also see a lot of general muscle strains especially when Mums make the fantastic decision to return to exercise after having a baby.
And the best thing for prevention-stretch, stretch, stretch! Or get to a yoga or Pilates class. It is so important to make sure you don't get too stiff so make sure to stay active and stretch as much as possible.
What's your top tips for new Mums who are getting back to exercise?
The best advice I can give is not to be too hard on yourself…. It's always a shock to the system when we return to doing any type of exercise that we haven't done for a while especially if also sleep deprived! It will get easier and its always worth persevering with because the benefits of exercising are so important. Returning to exercise after having Annalise gave me more confidence, allowed me to meet some lovely new friends, and gave me some much needed 'head space'.
I think that diet is really important too. I don't mean any kind of restrictive diets, just eating enough food that is also healthy (with a good helping of treats too). I bet like me you spend loads of time preparing healthy and nutritious food for the kids so just eat as much of what they eat as you can and it shouldn't be too difficult!
Lastly don't put up with pain! Just because we are Mum's, it doesn't mean that our health is not important so booking in for treatment or a massage if you have pain or discomfort is even more crucial than ever.
Let's talk pelvic floor…what's your advice to anyone who's experiencing issues?
As a pregnancy and post-natal Physiotherapist, I am obviously very keen on encouraging regular pelvic floor exercises and general core strengthening. But this strengthening needs to be functional so don't just do your pelvic floor squeezes whilst you are sat down, try to build them into your daily routine especially if you are lifting (a child) or pushing (a pushchair)! Also breathe….. relaxed breathing is so important for muscle control as tense muscles do not work very well. So try to do your pelvic floor contraction on a slow out breath, I promise it will feel a lot easier and more effective.
What's your personal favourite type of exercise and why?
Running, Yoga and Pilates. I also love horse riding but haven't managed to do it for a while!
What's your best piece of advice to new runners? And what's your best to experienced runners?
New runners need to remember not to get hung up on speed or distance and some days your run will feel easier than others but if you have a bad run then don't let it put you off! Try again next time and it will probably feel better. And also run with friends as much as possible as it takes the pain out of getting off the sofa!
I think that experienced runners need to have a goal and a plan! I often realise that I am in a running rut and just go out and plod for an hour but not really feel the physical benefit (I still get the mental benefit of 'me time'). When this happens, I book a race and plan how many weeks I have and what time I want to run it in so that I know that I have to push myself just a little bit harder. Also its never too late to start foam rolling! Even the most experienced runner might not be doing it enough (or at all?) but it really does help.
What can't you live without?
My family! And a regular dose of chocolate.
I feel most at home…
At home on the sofa! With Rick and Annalise (and a G&T)
How would your friends describe you?
Organised! And probably emotional.
If you were stranded on a desert island, what 3 things (not people!!) would you take and why?
Music (my phone!) and headphones- I love listening to music!
My bed- I really love sleeping but don't get enough of it these days.
A bumper pack of maltesers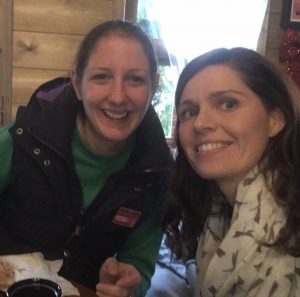 ———————————————————————————————-
If you have any injuries or pain then do not live through them – there is so much that can be done to help you.  You don't have to live with any pain unnecessarily.
Claire's contact info:
Mobile no – 07580161002
Email – [email protected]